Sign in with your social account
---
Sign in with your username or email
Complete your profile to access best car deals!
Intro
รถบ้านกำนันแดง รับซื้อ- ขายรถยนต์มือสอง รับประกันไม่มีชนหนัก ไฟไหม หรือน้ำท่วม สนใจติดต่อ 0818364040
ซื้อ-ขายรถยนต์คุณภาพ รถบ้าน มือเดียว ไมล์แท้ ซื้อ ขาย แลกเปลี่ยน รถยนต์ใช้แล้ว,บริการไฟแนนท์
จัดไฟแนนซ์ผ่านง่าย รองรับทุกเงื่อนไขทางการเงินด้วยสถาบันการเงินชั้นนำ
เน้นขายรถสวย...มีคุณภาพ และความพึงพอใจของลูกค้าเป็นหลัก
รถสวย ไมล์แท้ การันตรีโครงสร้าง ไม่มีชนหนัก พลิกคว่ำ จมน้ำ ตัดต่อ
รถมือสอง คัดสภาพเกรด A ทุกคัน
รับซื้อ-ขาย-แลกเปลี่ยนรถมือสอง ทุกรุ่น ทุกยี่ห้อ ให้ราคาสูง

ออกรถง่ายได้ทุกอาชีพ.
พร้อมรองรับลูกค้าทุกประเภท
เครดิตดี ฟรีดาวน์ !!!
จัดง่าย ผ่านง่าย อนุมัติไว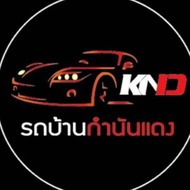 Location
65 แขวงบางหว้า เขตภาษีเจริญ ถนนศาลธนบุรี กทม 10160
This is a trusted dealer which have passed the verification by specified criteria.
Saved Ads Limit Reached
✕